Why choose us
Offering complete garage door and garage door motor repair/maintenance and replacement service. After hours and weekend emergency work available at an additional cost.
Service & Repairs
Parts Replaced
Regular Maintenance
Emergency Call-outs available
BOOK AN APPOINTMENT
Emergency call out? Please call 0419 335 581 for a speedy response. Surcharge applies.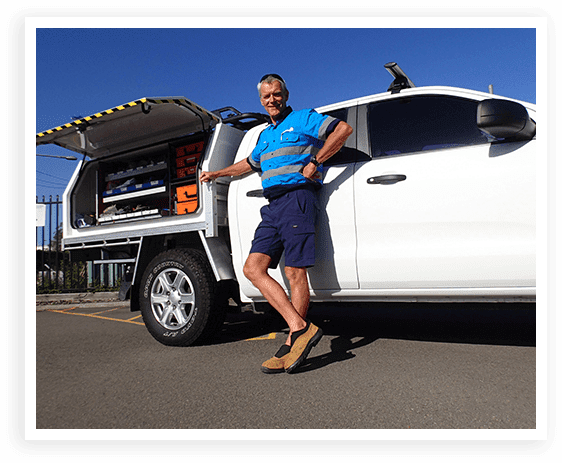 About Us
Rodney Moss started working in the family owned and operated business, Ralph Moss Doors, in 1977 working on anything from the manufacture of tilter doors to routine installation and repair of all types of garage doors and motors. Since then he has worked as a sales and area rep; and run his own business selling, installing and repairing garage doors and motors since 1993.
We count Lake Group Strata, Creer Property and BCS/Montheath as regular returning clients who value our service and expertise, being associated with Lake Group since 2011 and Creer Property for over ten years.
What Our Customers Are Saying